Eco-Friendly Pest Control
Don't let the words "Pest Control" make you think we callously spray chemicals all over your home and yard ot that we do not care about our Earth. We believe in responsible pest management.  In addition to traditional treatment, Absolute Pest Control offers an eco-friendly "green" alternative treatment for your home or business. One of the companies is MotherEarth and the other EcoPCO. Using alternative treatment methods, along with your personalized overall treatment plan, we give you an educated choice in protecting your home.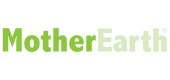 Broad-spectrum dust that controls pests through dehydration.
Granular Scatter Bait that delivers long lasting control of ants, cockroaches, crickets, silverfish, and other home invaders.
Jet Spray that uses citrus to effectively control bees, hornets, spiders, yellowjackets, and wasps.
Contact Spray that is derived from botanical active ingredients to control ants, bed bugs, centipedes, cockroaches, spiders, ticks, wasps, and other crawling & flying insects.
Tested dust formula derived from a trademarked combination of tree oils.
The formula targets the pest's neurotransmitter receptor called octopamine, only found in invertebrates.
Offers a pleasant "floral" type fragrance with many of the formulations. Unscented formulas currently being released.
So safe that preliminary testing shows these products 3000-4000 less toxic than synthetic treatments.